The Best Ceramics Galleries in the UK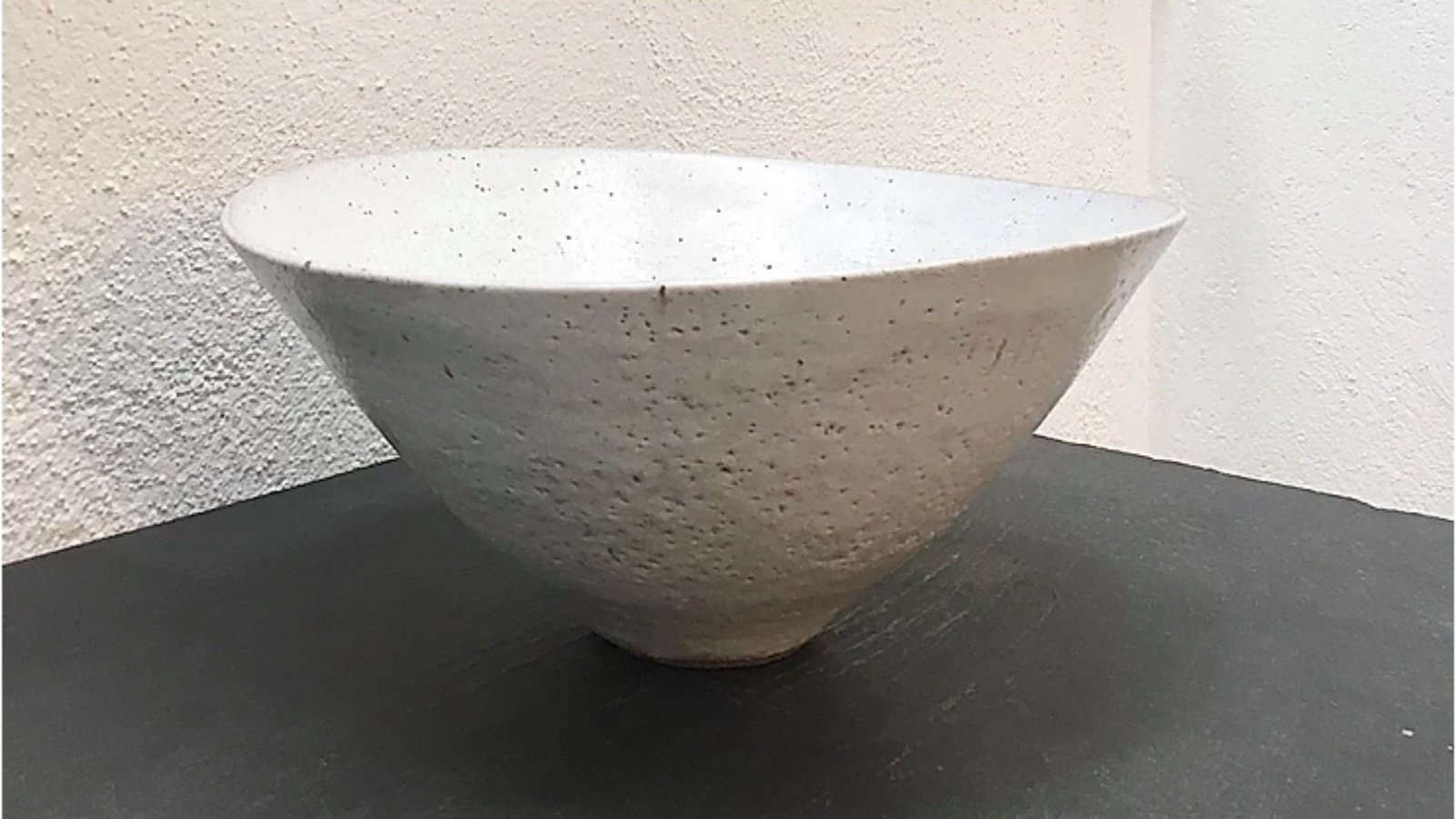 Often it can be hard to get ceramics inspiration when it's difficult to see other artists' work. We all love scrolling through Instagram for inspiration, but sometimes functional pieces need to be seen in the flesh to be truly appreciated.
Living in the north and without access to a car, the amount of galleries with ceramics collections is limited. Over the years though, I've travelled up and down the country to visit some of the best ceramics collections that the country has to offer. Whether it's Cambridge, London, Manchester or York, these art galleries have some truly great offerings that every ceramics lover should see.
Don't forget as well that many of the national museums also have the majority of their collections online, where you can see ceramics on display and in storage 24/7. So even if you can't get down to visit some of these collections any time soon, you can definitely still visit their websites.
Mosley Street, Manchester, M2 3JL
Whilst the ceramics in their permanent exhibitions seem to be limited to china tea sets, Manchester Art Gallery always impresses me when it comes to the variety of shows that they put on – displaying works of craft like furniture, ceramics and woodwork alongside the artworks on permanent display. 2019's exhibition on Nordic Craft and Design was very popular, and they are currently showing the Jerwood Makers Open as well as an exhibition on the history of hot drinks (which of course has a few ceramics in it). They also recently showed a retrospective of Manchester-ceramicist Halima Cassel's work across their ground floor gallery space. They gain points with me for ceramics-positive curation, which you don't find in a lot of places.
Exhibition Square, York, YO1 7EW
York Art Gallery has the best collection of 20th century ceramics that I've ever seen. The Centre for Ceramic Art is upstairs and has works from all over Europe, but with a particular focus on British studio pottery. I particularly enjoyed being able to see the perfectly balanced work of Lucie Rie, and they even had a really interesting film including an interview with her. The works here are vast and interestingly displayed: tens of vases, tea bowls, plates and amphoras fill glass cases, so you can really see how the works come to life when placed next to each other, their function drawing them out of the museum setting and into reality. They also have a good ceramics gift shop here with local potters work and ceramics books for sale.
Cromwell Road, London, SW7 2RL
It's impossible to mention British ceramics collections without talking about the V&A. Their ceramics collection is often spread out through specific galleries related to the country that the pottery originated from, as well as in the defined ceramics exhibition space. The museum houses an unrivalled ceramics collection from all over the world from 2500 BC to the present day – so there really is no better place on earth to take a sketch book and spend an hour or two being inspired by pottery. Even better, they also have a good ceramics section on their website (linked above) – which you can use to plan your visit.
Castle Street, Cambridge, CB3 0AQ
Kettle's Yard is a truly beautiful place to view ceramics. The house was owned by art collectors who filled every corner of their home with items of curiosity: exquisite art, furniture and of course, ceramics. Today, it's owned by the University, but is free to visit. Guests wander around the house of their own accord, making it a great place to stop and sit a while to sketch. The architecture of the house is stunning too – a mix of tradition and 20th century modernity. Pieces are left on tables and shelves, displayed as belongings rather than exhibits. I found out the hard way that although you're allowed to sit on the chairs, you are not allowed to touch the plants or run your hand along the tables (it's irresistible).
Kettle's Yard
Great Russell Street, London, WC1B 3BF
As London's only specialised commercial ceramics gallery, the CCC is a great place to visit after a trip to the British Museum or the V&A. It's relatively small but is packed full of contemporary ceramics available to purchase. I really enjoyed being able to get up close and personal with the work of potters that I admire. Towards the back of the shop there is a gallery space dedicated to displaying exhibitions from specific artists. Check their website to see who is on display before making your trip.
Trumpington Street, Cambridge, CB2 1RB
There's a lot of ceramics on display at the Fitzwilliam. As I wasn't expecting it, it took me completely by surprise and I was a little overwhelmed. There really is room upon room of ceramics dating from the ancient times to the mid-20th century – including works by Lucie Rie, Hans Coper and Ruth Duckworth that I really enjoyed. The museum itself is pretty large, and has a nice cafe and a good gift shop that we enjoyed browsing. If I was returning again, I'd definitely take a sketch book to note down ideas.